New Arrival! Hardcore R&D! Land Rover Series "Old To New" LCD Air Conditioner Upgrade Modification plan!
Land Rover Range Rover 2018 car dashboard revolutionary upgrade to LCD Dual-Screen, two large IPS LCD screens up and down, the lower screen is the LCD screen of the air conditioner. At the same time, there are shortcut buttons for enhanced functions on the steering wheel, compared with the old model, the buttons on the steering wheel have also been changed to the form of touch, more comfortable handling for the driver, full of technology and fashion sense.
Range Rover Vogue car dashboard is wider and more refined, buttons have been cut in half, most basic controls within easy reach. Clean and elegant surfaces decorated with exquisite leather and selected solid wood, exudes a sense of serenity. The interior of the new Range Rover Vogue is as refined and restrained as ever, like an English gentleman from across the ocean.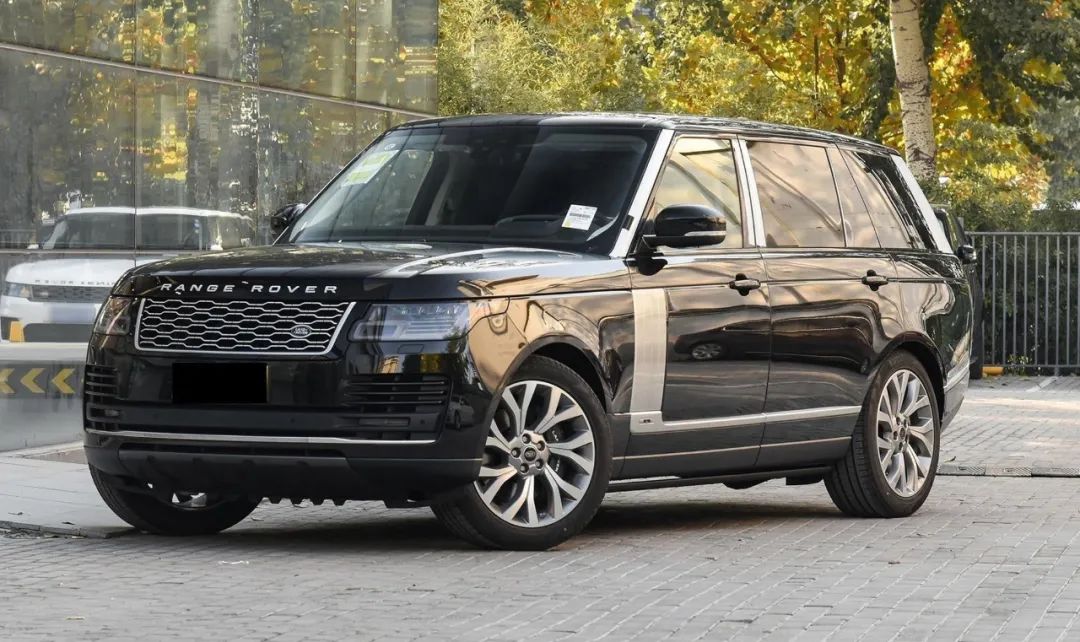 2018 Land Rover modified, new dual-LCD center console launched, bringing a sense of fashion and technology, immediately amazed all Land Rover owners, produced a strong desire to upgrade.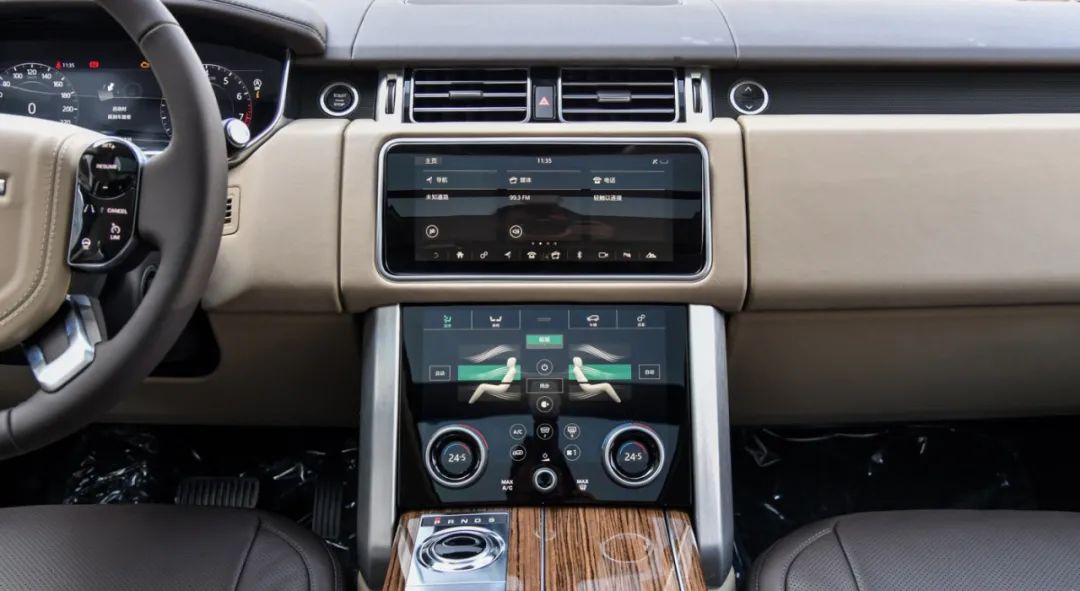 Range Rover Vogue 2018 ( LCD Dual-screen car dashboard, below screen is LCS Air Conditioner )
Navihua inherits the technological innovation concept of the Land Rover family, through the product understanding and study of the original new LCD air conditioner, new design for the unique structure of the old model, achieve the same sensory and control experience as the new central control. Developed through unremitting efforts, Land Rover "old to new" series LCD air conditioner upgrade and modification plan, listed in succession, won unanimous praise from new and old customers.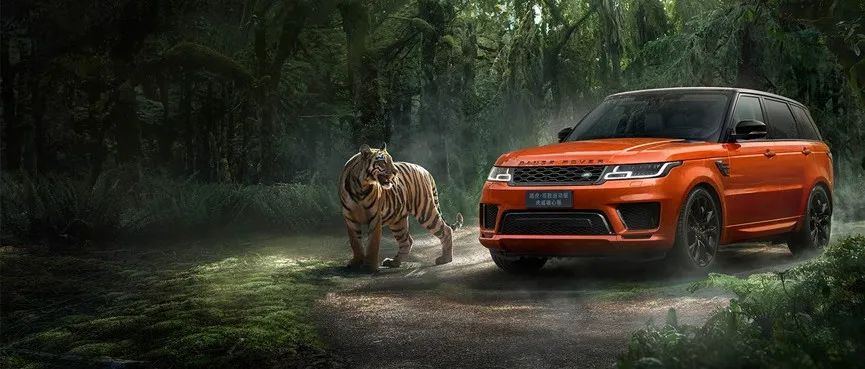 Plan strictly inherits the appearance UI design of Land Rover family style, upgrade traditional physical panel to LCD touch screen, after installation, it instantly changes to the visual sense of the same new car. In particular, the solution supports synchronous Land Rover's unique all-terrain feedback system.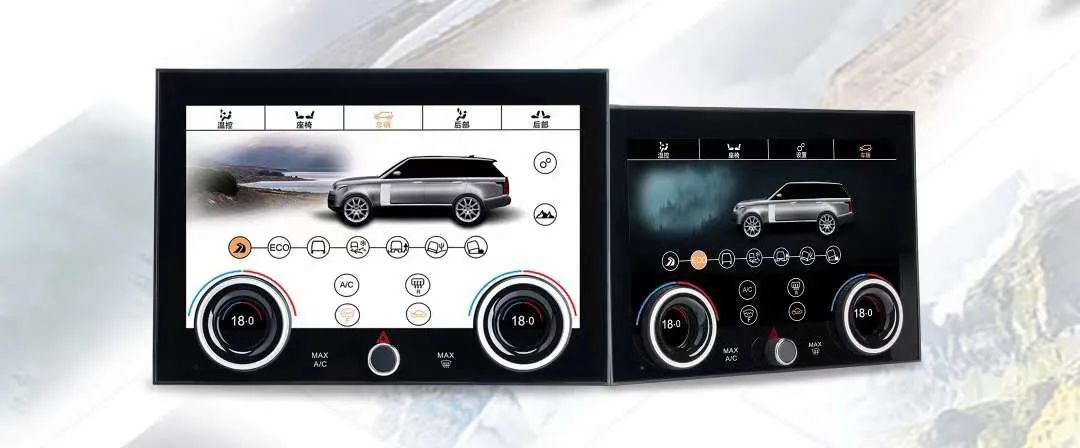 At the same time, optional upgrade steering wheel system, realize more powerful, more convenient and safer function support for multi-function steering wheel. No programming, plug and play. Original custom car for exclusive use, support day/night mode Day/Night and Chinese and English bilingual versions.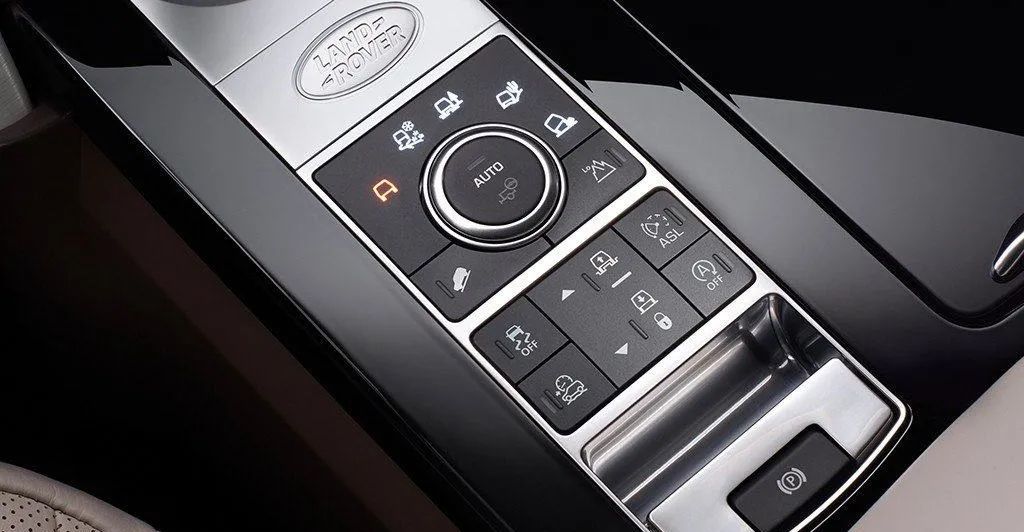 Product Features
1. Inheriting the new appearance style of the original Land Rover car
Continue the elegant British gentleman style of the Land Rover family. Visually, it is more tasteful and atmospheric.
2.Physical button panel upgrade touch LCD screen
Forward-looking technology, better compatibility with vehicle intelligence, quick-sensing LCD touch, a liquid crystal system with thousands of functions like a Pandora's box, simple atmosphere, full of pioneering fashion and technology sense.
3.Limited keep physical entity control knob
Reconcile old habits, owners can use the newly modified LCD touch control or limited retention of physical knobs, choose the way you are used to and adjust the air conditioning.
4.Synchronized Land Rover Terrain Feedback mode
The Land Rover family's outstanding wading depth of 60cm and Land Rover's unique Terrain Response system, compared with other models of the same level, the passability is much better.
5.Compatible with all functions of the original car air conditioning system
Air conditioning can be adjusted by LCD touch, Wind, air volume, temperature, seat temperature, etc. In addition to the LCD touch control method, also adjustable with two knobs with limited reserve.
Product Display
This solution provides an upgrade and modification solution for the same low-end or old Land Rover LCD air-conditioning screen. Products cover the entire Land Rover family members, such as Range Rover Vogue, Range Rover Sport, Range Rover Evoque, Discovery Series, Discovery Sport and Discovery 4 and Discovery 5 ect.
Range Rover Vogue LCD Air Conditioner
The Range Rover is a member of the Land Rover family of high-end luxury SUV, beautiful and luxurious interior. From touch switches on the multifunction steering wheel to touch sensitive、the responsive InControl smart collar, two 10" touch screens integrated in the dual-screen premium touch system, Land Rover Range Rover equipped with a series of advanced technology, designed to bring you a better connected driving experience.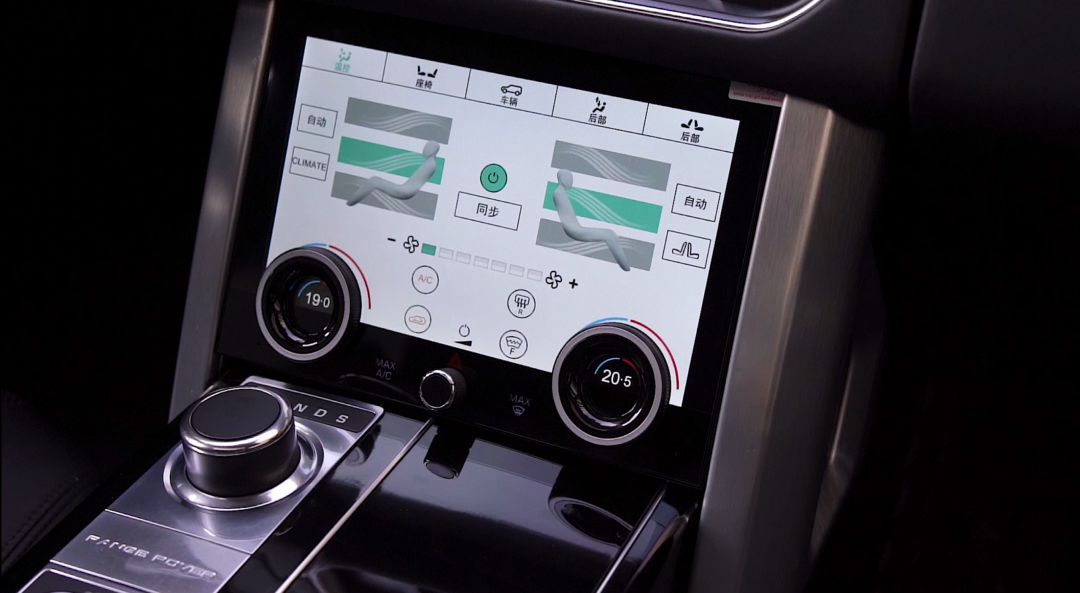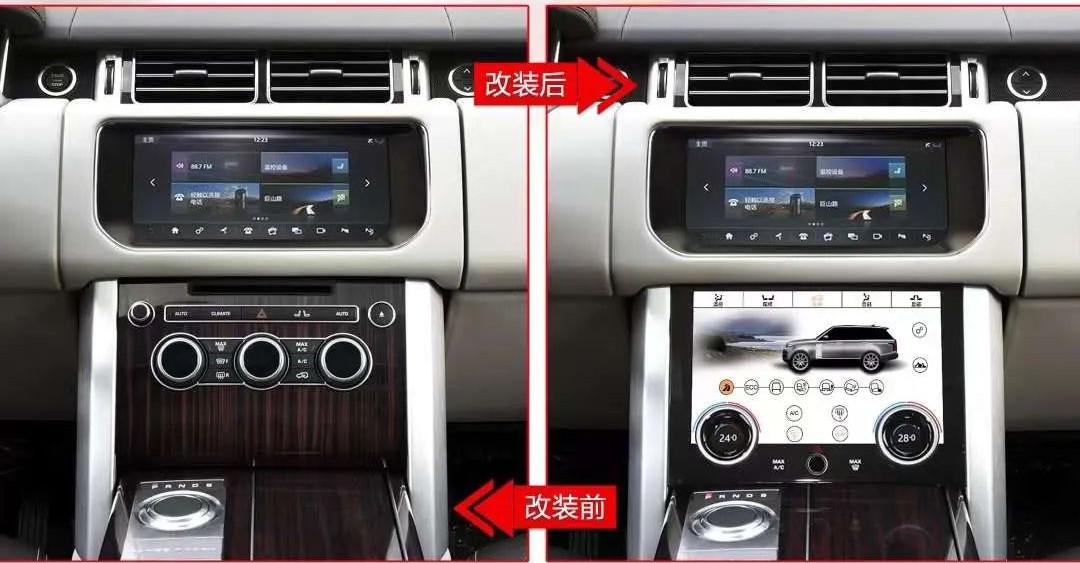 Range Rover Sport LCD Air Conditioner
Range Rover Sport gets sportier styling, has more powerful body lines, the overall appearance is full of impact. Simpler, sportier, and modern in everything you see.A range of powerful powertrain systems deliver impressive on-road drivability.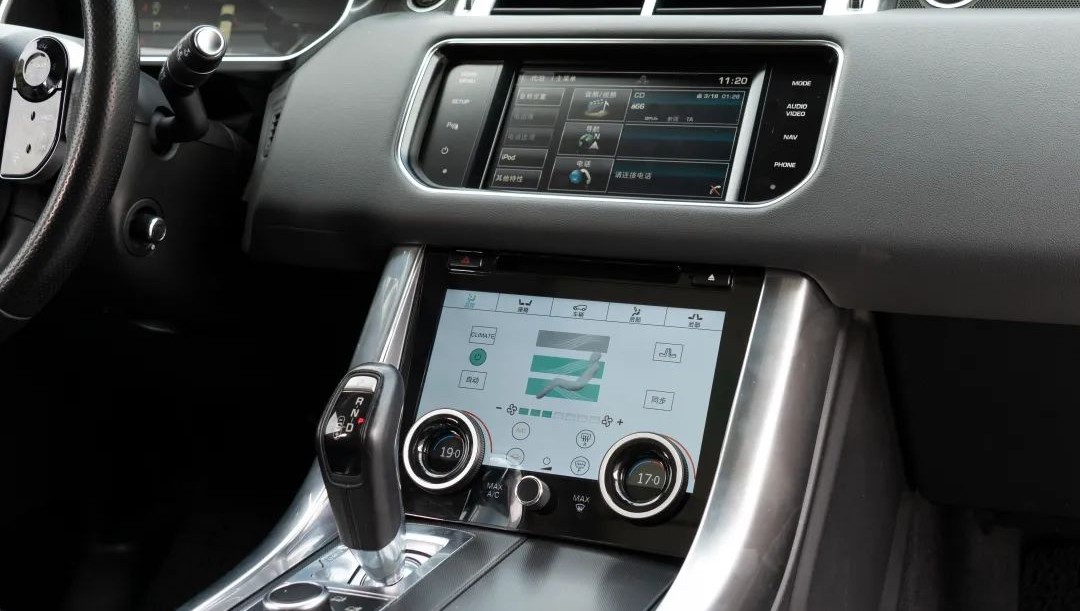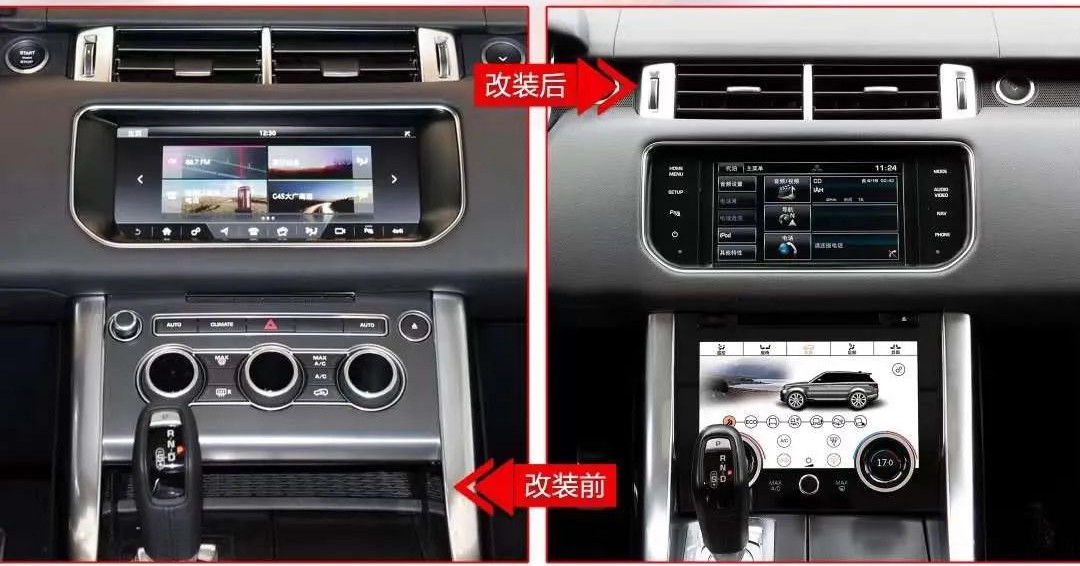 Range Rover Evoque LCD Air Conditioner
Inheriting the modernist design concept of Land Rover, and showing the innovative power. Distinctive coupe silhouette, unique rising waistline, unusual personality, still heartwarming. Excellent body proportions, outline the appearance of trembling heartstrings, shows an amazing and powerful aura, showcasing its unique appearance.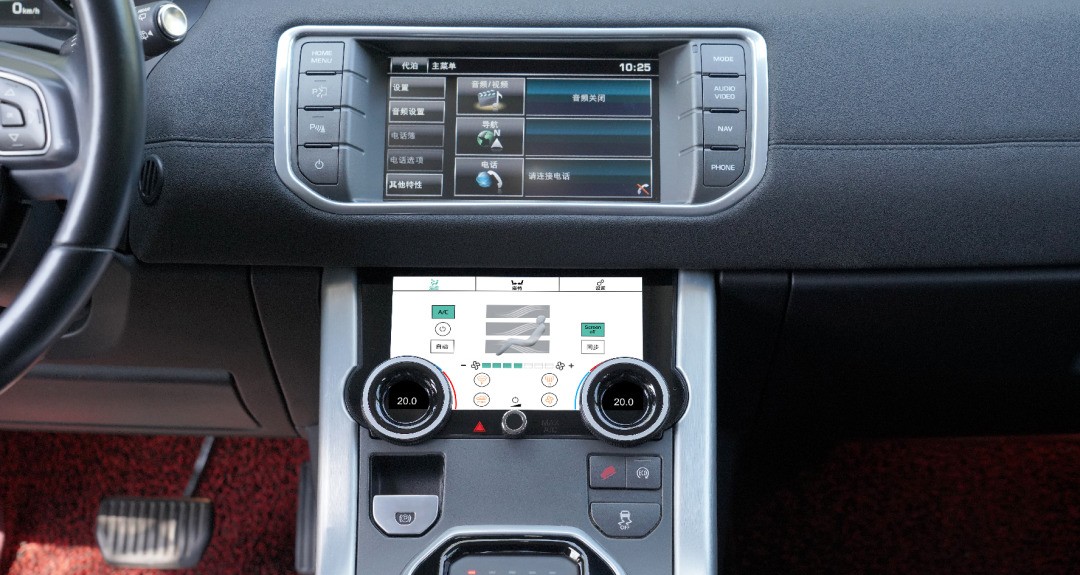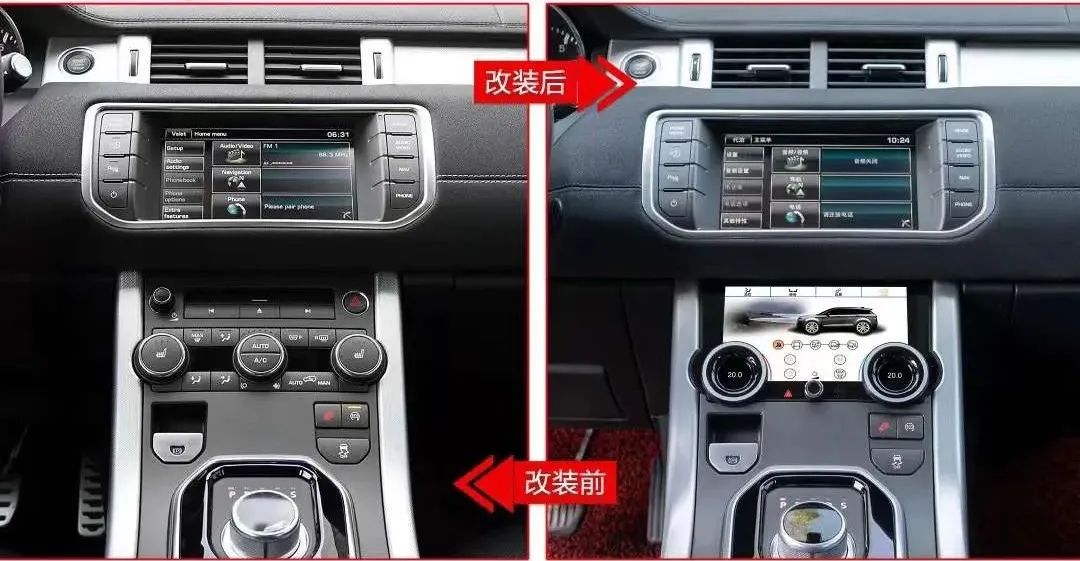 Discovery 4 LCD Air Conditioner
The appearance of Land Rover Discovery 4 is restrained and domineering, and the square shape is full of tough guy atmosphere. Inheriting the adventure spirit of the Discovery Family, the all-new Land Rover Discovery gets an updated exterior and interior, further enhanced intelligence and versatility, helping drivers push the boundaries, indulge in a journey of discovery that goes beyond the bounds of the heart.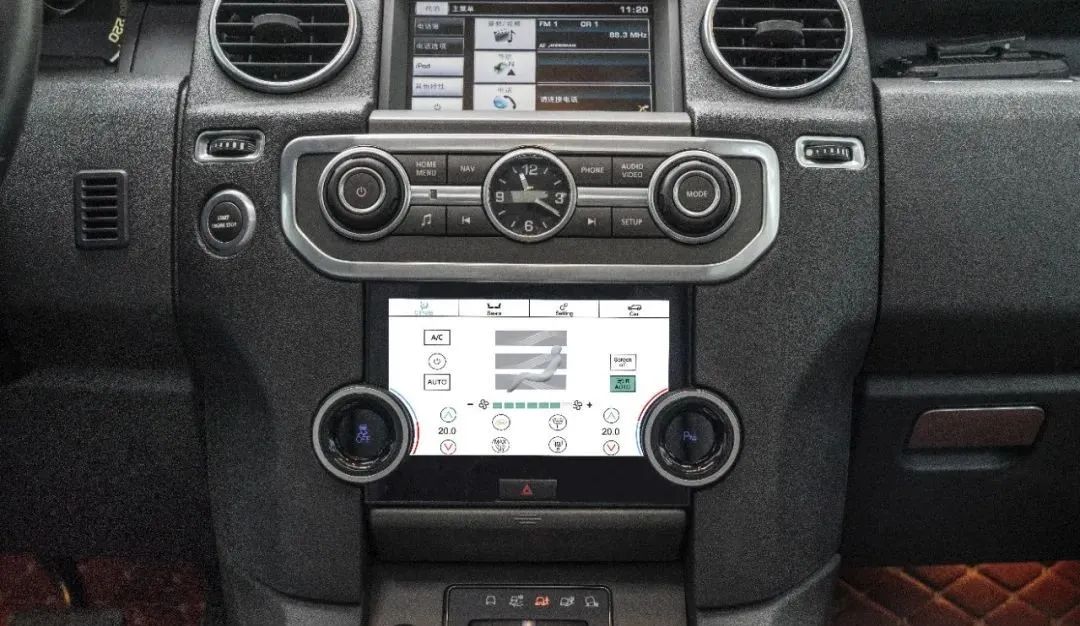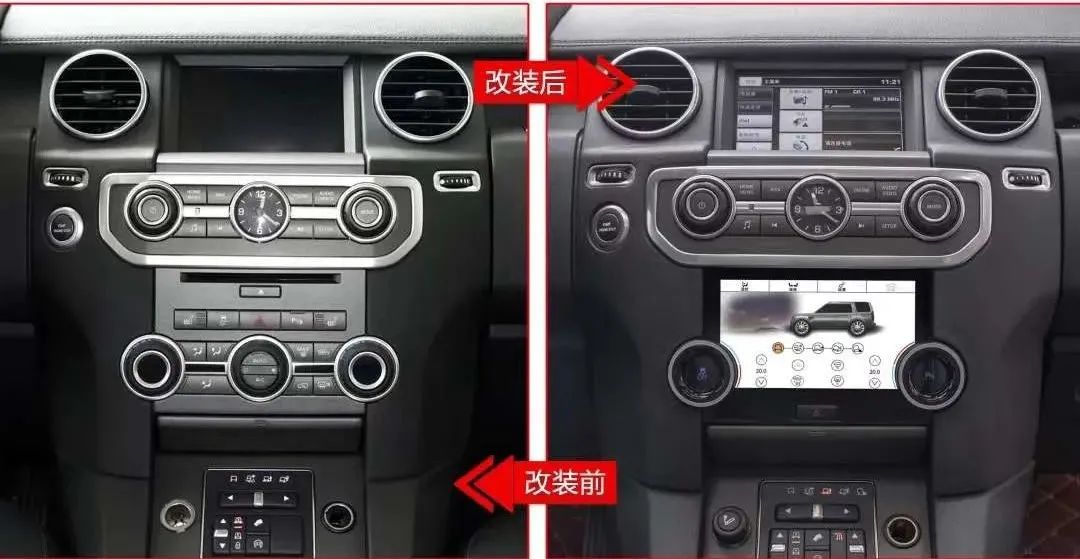 Discovery Sport
The design is very fashionable and dynamic, slightly rounder than other Land Rover models, however, judging from the internal structure of the head and tail lights, the design of the grille and the hood, and the uppercase DISCOVERY logo on the front and rear, the new car will still have a "ruthless" spirit of Land Rover in its bones. All models of Land Rover Discovery Sport are equipped with timely four-wheel drive system as standard, and all models are equipped with all-terrain feedback system as standard.